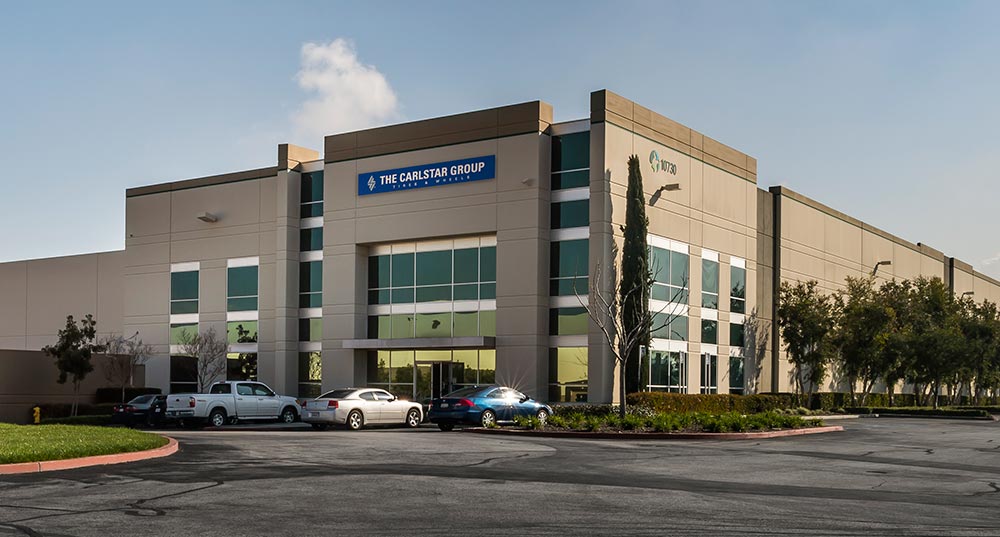 The Carlstar Group announced today the opening of a new Distribution Facility located on Production Street in Fontana, CA.
The new facility is located at:
10730 Production Street
Fontana, CA 92337

"We are extremely excited about the investment in the Fontana, California Distribution Center and this great addition to our global network," stated John Salvatore, Chief Executive Officer at The Carlstar Group. "The Production Street Distribution Center represents another major investment by The Carlstar Group in our domestic capabilities and footprint. What's even more exciting is how quickly we were able to bring this site up. It's now fully operational and will service all of our west coast customer operations with a larger footprint and expanded capacity."

The 320,000 square foot facility offers over 70% additional storage than the previous west coast operations were able to offer. The newer, more modern and larger capacity of the Production Street facility will help streamline The Carlstar Group's customer operations and will help to ensure ontime delivery, order accuracy and access to a broader range of the Carlstar Product Portfolio from one location. In addition, the expanded dock capabilities and a larger trailer yard will enable more efficient logistics and handling.

This facility will supply the following brands and products:

"The opening of the Production Street location officially consolidates all staff, inventory and materials from the previous Vintage, CA facility," said Salvatore. "We were fortunate to find a larger, more modern space to help grow ours and our customer's businesses, and be roughly five miles from our previous location. Our customers and employees are both benefiting from this fabulous new Distribution Center."

About The Carlstar Group 
The Carlstar Group is headquartered in Franklin, Tennessee and is a global manufacturer of original equipment and aftermarket specialty tires and wheels for the agriculture, construction, outdoor power equipment, powersports, high speed trailer and flat free/manual markets. The diverse portfolio of solutions are offered under several leading brands including Carlisle® tires and wheels, ITP® tires and wheels, as well as Cragar®, Black Rock® and Unique® wheels and Marastar® flat free and manual tires. The Carlstar Group employs over 3000 associates in 15 facilities located in four countries. The Carlstar Group has created a legacy of excellence in product innovation, quality, and customer service. For more about The Carlstar Group, visit www.carlstargroup.com.