FLAT-FREE AND SEMI-PNEUMATIC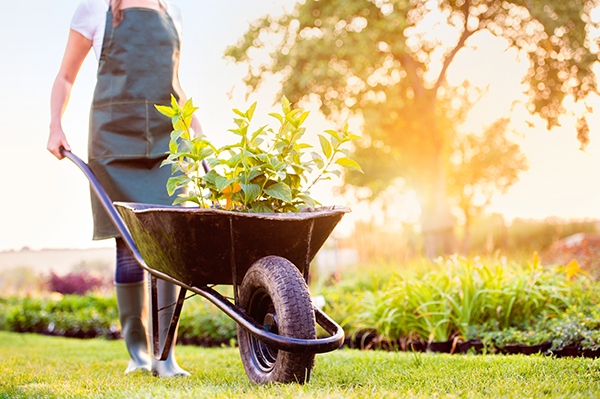 Tires are the work shoes for your equipment, so make sure you find the right fit and performance that best suits your project. From doing chores around the house, to planting seed for next season's crops, semi-pneumatic and flat-free tires are a tough, puncture resistant alternative to help keep you moving.
The Carlstar Group helps ensure your work is not interrupted and that's why we offer a broad portfolio of flat-free and semi-pneumatic products. Under our Carlstar, formerly Carlisle® brand, we feature a full line of semi-pneumatic gauges and assemblies, designed for the rugged no-till field conditions on today's farms.  Our Marathon® branded line of semi-pneumatic assemblies are designed for a variety of residential and commercial-grade outdoor power equipment. 
Our full line of flat-free assemblies offered under both the Carlstar, formerly Carlisle®, and Marathon® brands utilize a lightweight, polyurethane foam that still offers the same handling characteristics of a pneumatic tire, but with no risk of flats.  These tires are non-marking and resistant to outdoor elements like UV rays and moisture.  We offer both exact match and universal fit sizing options for ultimate convenience, and these assemblies can be used on a variety of equipment, including wheelbarrows, hand trucks, carts, generators, air compressors, pressure washers and much more.
Whatever the job requires, The Carlstar Group is committed to helping you accomplish each and every task in the most efficient way possible.
Carlisle branded tires are now Carlstar. The Carlstar specialty tire and wheel line provides a comprehensive product portfolio for lawn and garden, ATV and UTV, trailers/haulers, agriculture, construction, industrial, and tube/flap market segments. Long recognized as a leader in the industry, Carlstar offers best-in-class quality, cutting-edge technology, and product performance.
For over 15 years Marastar has been a trusted business partner for retailers, distributors and OEMs across a variety of industries. Marastar strives to provide consumers with products that are easy to purchase and install, and built to take on everyday challenges. As a lead provider of Marathon flat free tires, air-filled tires (pneumatic), residential and contractor wheelbarrows, hand truck tires and lawnmower tires, Marastar serves as a one-stop-shop for any handyman.