AUTOMOTIVE STYLED WHEELS
When it comes to cars, every enthusiast knows that no detail is ever overlooked. This aesthetic appreciation and attention to detail is combined with high expectations for style, performance and ride. Whether you're a vintage admirer lured by the nostalgic appeal of an early model '67 Chevrolet Camaro, or a modern aficionado searching for the perfect set of wheels for your new '16 Dodge Challenger, only the best aftermarket parts should be considered when it comes to your time and investment.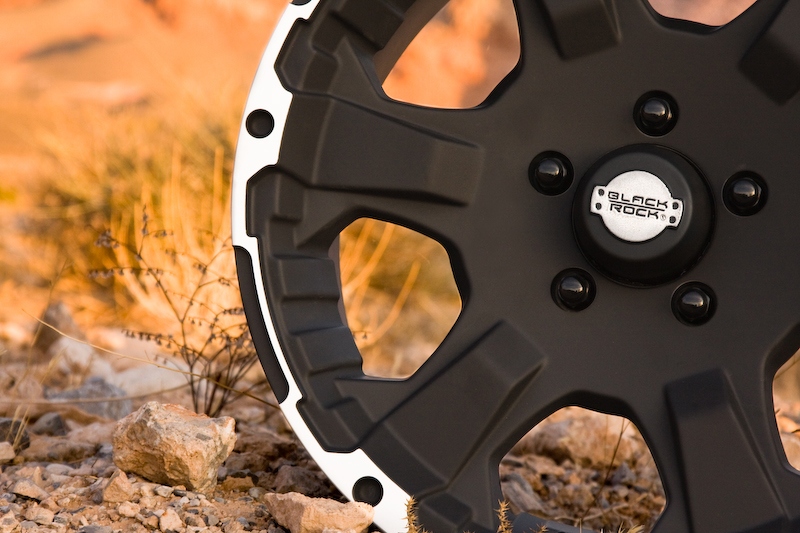 From classic Cragar® wheel lovers to Black Rock® off-road thrill seekers, The Carlstar Group offers a robust line of performance steel and aluminum custom wheels that satisfy interests of all kinds.
As a vintage auto owner, restoring and preserving the past is key. Bringing a car back to life is not only rewarding, but it allows you to drive a unique and customized vehicle that shows off your hard work. Outfitting your vehicle with a set of classic Cragar® S/S wheels is the finishing touch that goes with that original interior, one-of-a-kind engine and a fresh coat of paint. This classic Cragar look has defined this iconic brand in the automotive aftermarket. To you, it is more than a car; this hobby turned lifestyle gives you past and present memories that last a lifetime.
For the modern muscle cars of the new millennium, performance and design are essential, and you need a reliable wheel that fits your demands. Our Cragar® brand now offers a modern muscle wheel line that provides fitments ranging from 18 x 8 to 22 x 9 for the most popular muscle cars made from 2005-2016. Newer model car owners are now able to enjoy the Cragar® style and performance that hot rod and vintage classic cars have enjoyed for over 50 years.
Outdoor enthusiasts know that quality is a fundamental characteristic that will make or break an off-road adventure. Our Black Rock® brand of steel and aluminum wheels offer style and performance for sport utility vehicles, jeeps and trucks. Make your ride off-the-beaten-path a dynamic experience that will leave you wanting more.
If cars are your passion, then The Carlstar Group's Cragar and Black Rock wheels allow your vision to become reality.
Cragar Wheels have been a staple in the custom wheel industry symbolizing iconic style, performance and speed. As one of the most respected brands in the street rod, street machine and performance racing circles, Cragar holds an ever-expanding product portfolio of aluminum and steel wheels that continue to set the standard for quality.
The Black Rock Wheel Brand is a function-forward line of purpose-inspired aluminum and steel wheels and Toy Hauler sport trailer wheels. Offering steel and aluminum styles for the aftermarket truck, SUV and Jeep enthusiast market, Black Rock features rugged designs in matte black powder coat finish. Black Rock is a leading choice for outdoor aftermarket enthusiasts.
Unique is an industry leader in the aftermarket steel wheel business offering a wide range of sizes and styles with a variety of fitments for cars, light trucks, and SUVs. Ranging from value-priced steel wheels to the latest in polished and chrome-plated aluminum designs, Unique wheels offer the right look and feel for every driver. Unique steel wheels are made in the USA.