HIGH-SPEED TRAILER / HAULING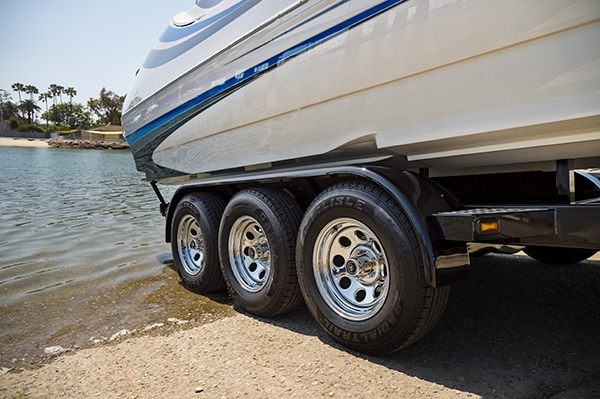 Trailers are the unsung heroes of work and they certainly do a good job of hauling stuff around for the hard working men and women of this country. Whether it be hauling construction materials to the job site, around the farm, or carting off trash to the dump, trailers work just as hard as you do. But, the best job for any trailer is when they're loaded down with the things we can have fun with like hauling our favorite big toys to places we want to go, to do the things we love doing.
Whether you're hauling a boat to the lake for some weekend fun in the sun or, taking a side by side for a run on the trail, you need to make sure your trailer tires are up to the job. You've invested so much into what you are hauling why would you skimp on what keeps your treasures safe and protected?
You need dependable, versatile, premium trailer tires that offer not only endurance for those really long hauls but, most importantly, safety for all your precious cargo.
The Carlstar Group, one of the leaders in specialty trailer tire manufacturing, offers an industry leading performance line of tires under our Carlstar, formerly Carlisle®, brand to fill just about anyone's need. The Speciality Trailer line of tires offers the best in class portfolio that is robust and engineered for all trailer worthy toys and perfect for RVs of any size. Our tires offer a modern design, excellent wear performance, aesthetic appeal and durability.
If it's your passion for work, for play, or on the farm, by making the right choice of Carlstar® trailer tires from The Carlstar Group, you will truly be protecting your time, your investment and your family.
Carlisle branded tires are now Carlstar. The Carlstar specialty tire and wheel line provides a comprehensive product portfolio for lawn and garden, ATV and UTV, trailers/haulers, agriculture, construction, industrial, and tube/flap market segments. Long recognized as a leader in the industry, Carlstar offers best-in-class quality, cutting-edge technology, and product performance.