AGRICULTURE AND CONSTRUCTION MARKETS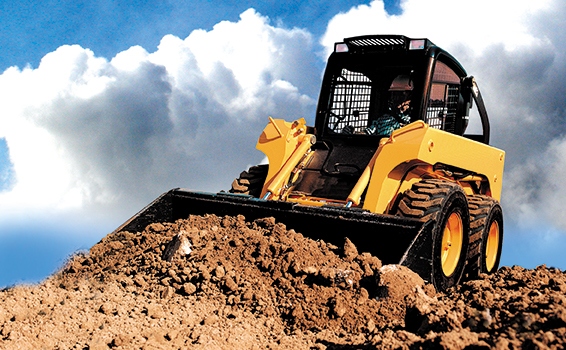 We bring passion and commitment to engineering our Carlstar, formerly Carlisle®, brand of specialty tires and wheels to ensure you get the work done safely and efficiently. From Agriculture and Construction equipment to everyday chores and outdoor care, we're engineering solutions that make an impact on your work.
As a Farmer, you greet the sunrise every day to tend to your land with a pride for nurturing it and ensuring the very best results. Whether you're cultivating for the growing season, harvesting your yield from the family farm, or tending to the never-ending to-do list, your focus is on creating a sustainable operation and protecting your precious cargo.
Producing healthy crops is essential. It's more than just a job, it's a lifestyle. For all your planting, skid steer and compact tractor equipment, the Carlstar, formerly Carlisle, branded portfolio helps yield results.
Product Lines Offered:

Gauge Wheel Assemblies
Closing Wheel Assemblies
Press Wheel Assemblies
Associated Parts (Tires, Wheel Halves, & Bearings)
On the construction job-site, productivity, safety, precision and attention to detail are critical elements to your work. Your equipment requires tires that work as hard as you do and The Carlstar Group offers high performance products for your backhoes, forklifts and other material handling equipment
At The Carlstar Group, we are proud to support the Farming and Construction Communities with our expansive portfolio of solutions. We pride ourselves on offering products that are the well-known workhorses of farm and industry.
Carlisle branded tires are now Carlstar. The Carlstar specialty tire and wheel line provides a comprehensive product portfolio for lawn and garden, ATV and UTV, trailers/haulers, agriculture, construction, industrial, and tube/flap market segments. Long recognized as a leader in the industry, Carlstar offers best-in-class quality, cutting-edge technology, and product performance.