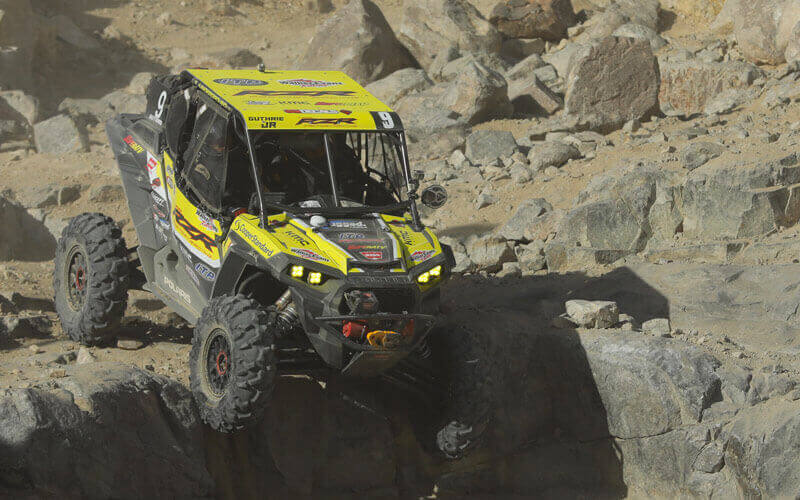 FRANKLIN, Tenn., February 16, 2018 – Team ITP racers put in an impressive showing at the 2018 Ultra4 King of the Hammers (KOH) UTV race in Johnson Valley, Calif. In a race where just finishing is viewed as an accomplishment, only 12 of 118 competitors finished the course on time this year. ITP tallied three of the top 10 finishes – reinforcing the brand's dependability.
The most impressive finish came from Team ITP Pro Driver, Mitch Guthrie Jr., who earned the win racing in his Polaris RZR dressed in ITP Blackwater Evolution tires. The young driver combined his course knowledge and exceptional driving skills with the formidable and dependable 8-ply Blackwater Evolution tires to conquer every challenge on the KOH course; a course many fans call the "Ultimate Desert Race."
"We pushed our 32-inch Blackwater Evolution tires to the limits at this race. With no tire failures, we were able to drive faster and more confidently through every type of terrain over the challenging course," said Guthrie Jr.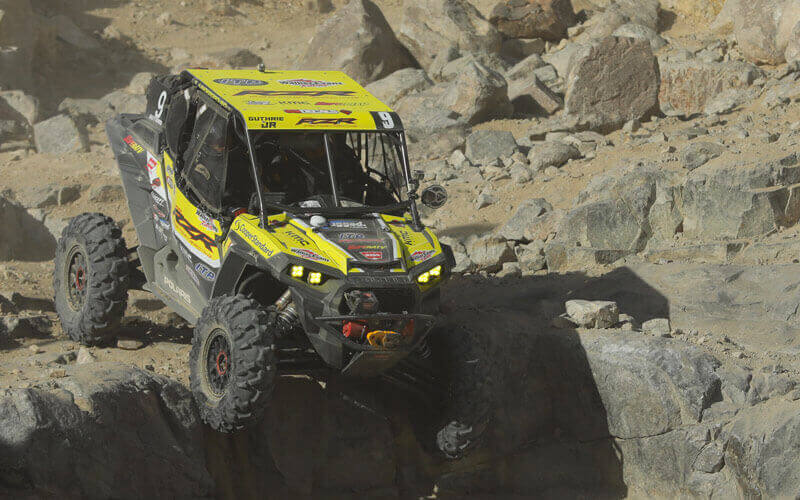 Mitch Guthrie Jr. piloted his No. 9 Polaris RZR, outfitted with 32-inch, 8-ply ITP Blackwater Evolution tires, to a convincing win and his first KOH UTV title. (Photo by Harlen Foley)
While ITP sponsored father-and-son racers Mitch Guthrie Jr. and Sr. finished on the podium, it was Guthrie Jr. who dazzled spectators and racers alike with many strategic moves over boulder fields and gravel washes. At one point, the younger Guthrie had a 45-minute lead.
"This race across dangerous rocky terrain and brutal desert will go down as one of the most successful races ever for Team ITP racers. Anytime you come away with a victory and three racers finishing in the top 10, it speaks volumes about your product and about those dedicated racers who choose to run ITP tires on their race vehicles," said Rhett Turpin, Head of ITP Sales. "We are very pleased to lead the way in side-by-side vehicle desert racing and the success our teams are having competing with the ITP Blackwater Evolution and Ultra Cross R Spec tires. It is clear that ITP is THE tire choice, whether it's for racing or purely for recreational enjoyment, ITP continues to lead the way in the desert."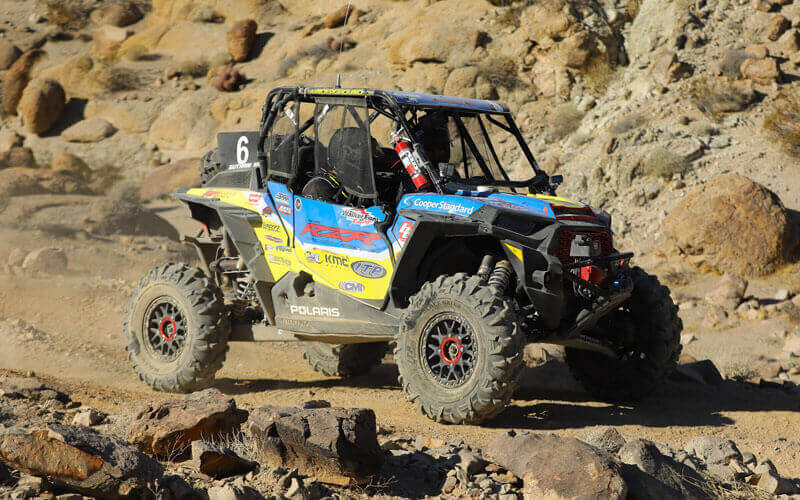 Mitch Guthrie Sr., the most successful UTV racer in Ultra4 King of the Hammers history, took home a solid third-place finish in his Polaris RZR equipped with 32-inch ITP Blackwater Evolution tires. (Photo by Harlen Foley)
Guthrie Sr., who has notched eight wins at the KOH race previously, ran amongst the top five racers all day and ultimately finished third with ITP Blackwater Evolution tires. The grizzled rock-racing veteran even overcame a tip over on the Rally's vertical "backdoor" to garner a spot on the podium.
The third-place finish was even sweeter not only because he was one of only a dozen finishers, but also because his son took home the victory.
"ITP tires helped land me a spot on the podium," said Guthrie Sr. "The ITP Blackwater Evolution tires are the one item that actually touches the ground on my race and recreational cars; I am fully committed to having the best possible tires out there and ones that are manufactured in the USA."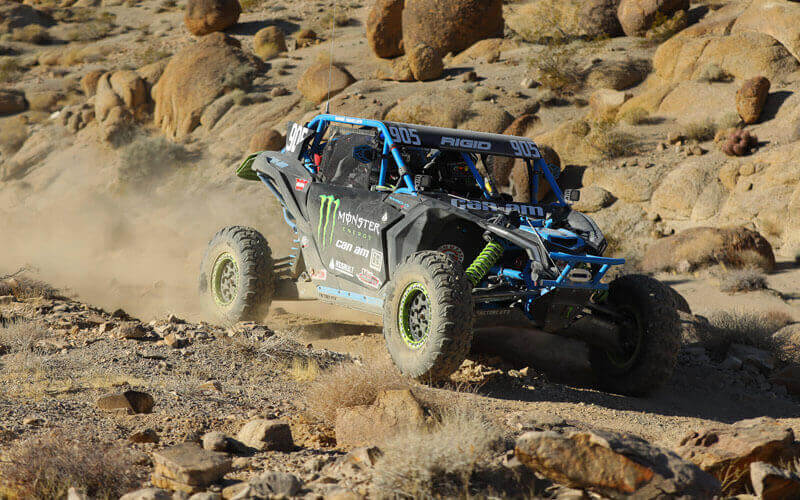 In his first KOH UTV race, Marc Burnett earned a stellar sixth-place finish in his Monster Energy / Can-Am Maverick X3 shod in ITP Ultra Cross R Spec tires. (Photo by Harlen Foley)
Finishing sixth overall, Team ITP Pro Racer Marc Burnett competed at the KOH UTV race for the first time in a new Can-Am Maverick X3 X rc outfitted with proven ITP Ultra Cross R Spec tires. Burnett is very familiar with desert racing, but the rookie KOH racer proved resilient in the rocks coming away with a top 10 finish.
The Team ITP racers' next challenge is the Best in the Desert Mint 400 race, scheduled for March 7-11, in Las Vegas, Nev.
See more of the action from the 2018 King of the Hammers in the ITP Gallery.