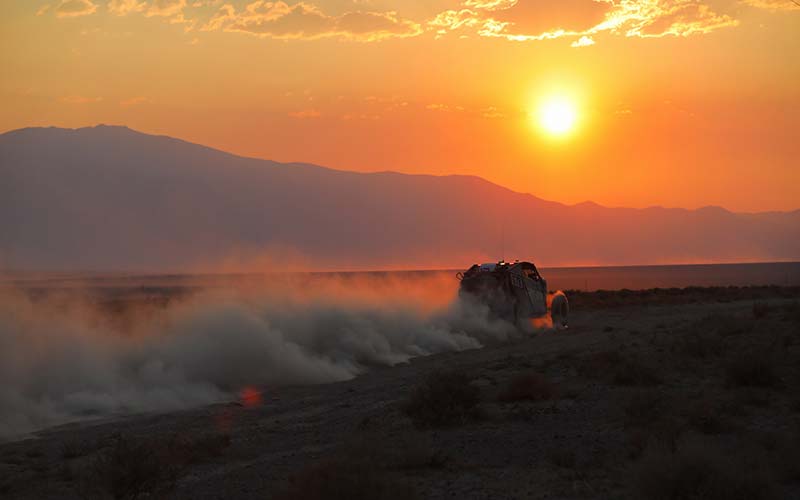 Jacob Carver Nabs 2nd Place Finish on ITP Ultra Cross R Spec Race Tires
Dustin Jones Counts on 8-ply ITP Tires For Another BITD Podium Finish
ITP racers Jacob Carver and Dustin Jones each secured a spot on the highly coveted Pro UTV Turbo class podium at the 2018 Best In The Desert Vegas-To-Reno race in Nevada. The two veteran ITP desert racers – both of whom have won BITD races in their careers – earned second and third place finishes, respectively, against a field of 272 other drivers that was comprised of cars, trucks and side-by-side vehicles.
"Anytime you can outlast the competition and finish a 10-hour race on the podium, you have to come away satisfied with the results, especially when more than 100 others don't finish," said Rhett Turpin, Head of ITP Sales. "We are very pleased to have both Jacob Carver and Dustin Jones put ITP Ultra Cross R Spec Race tires on the Pro UTV podium."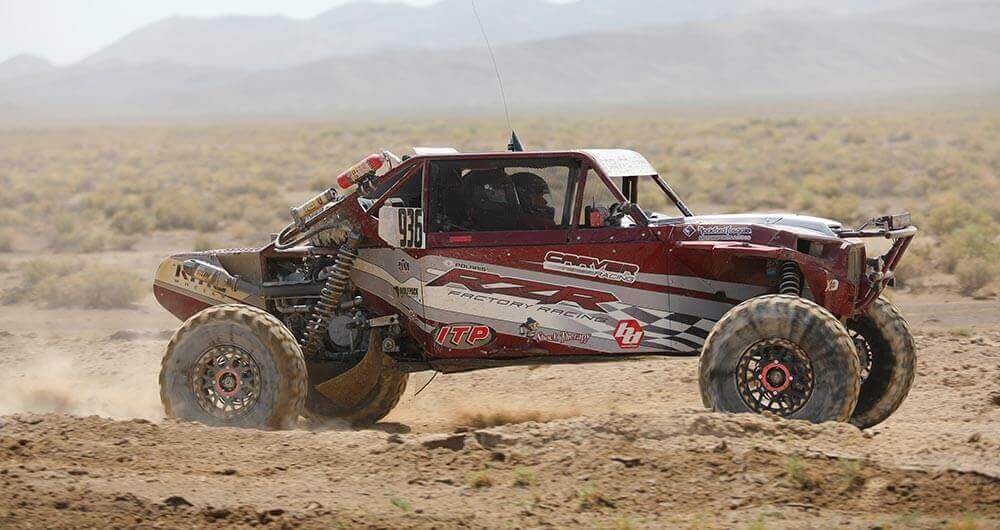 ITP racers had their work cut out for them from the start, as 110 side-by-side vehicles entered V2R, all hoping for podium glory. The day-night course required the drivers to travel 1 lap of more than 500 miles in thick dust and over some of the most challenging terrain imaginable. In the end, the most competitive SxS racers would complete the course in less than 11 hours to have a chance at victory. Carver was just off that pace, finishing less than 2 minutes behind the overall class winner with a time of 10:25:51, while Jones was a bit further back at 10:42:30. Regardless, a podium finish is still a reward in and of itself in long-distance desert racing.
Carver, who started 10th in the UTV Pro class, actually challenged the front-runners early on and then took the lead at the midpoint of the race. Near the latter portion of the race, however, as Carver tried to get around a Class 10 (non-UTV) competitor, he ended up with enough damage from a rock that had to stop to make repairs. The delay caused him to drop to second in the live standings, but quick repairs and savvy driving allowed him to earn a hard-fought runner-up finish.
For Jones, who also ran 32-inch ITP Ultra Cross R Spec Race tires on his SxS, this race was about making up as much ground as possible and avoiding mishaps in order to have a shot at the box. The Louisiana racer started in 48th, but put in one of the best desert races he's ever had to take third place at the end of the race. While he physically was the fifth vehicle in the class to finish, after time adjustments, he ended up on the podium.
"What a crazy 10.5 hours in a race car," stated Jones on his Facebook page. "Taking it from 48th starting position to finish third. [It's] Truly a testimony of our teams' hard work. Our S3 Racing guys did an amazing job pitting and getting us to finish! We really appreciate everyone that showed up to help and support!"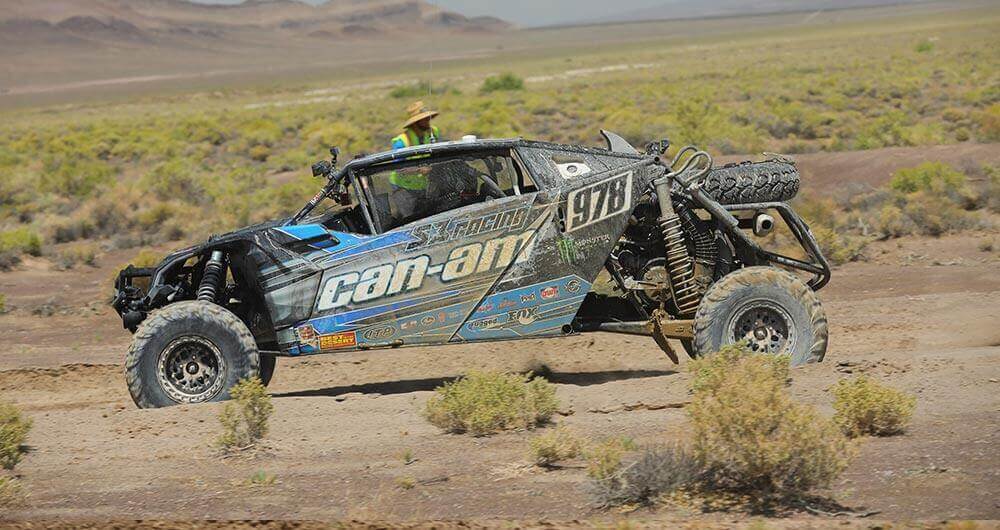 About ITP
Since 1982, ITP has been the world's #1 ATV/UTV aftermarket tire and wheel source. The premier ITP products are developed utilizing an experienced staff of engineers, designers and technicians at its two American tire facilities in Clinton, Tennessee, and Jackson, Tennessee, to develop award-winning tire-and-wheel designs for virtually all ATVs and side-by-side vehicles. Numerous outlets distribute ITP tires across the United States and in more than 25 countries worldwide. ITP is a registered trademark of The Carlstar Group, LLC. For a free, full-color ITP catalog, call toll-free: 1-800-889-7367. Tech questions call: 1-909-390-1905. Visit: www.itptires.com
About The Carlstar Group
The Carlstar Group is headquartered in Franklin, Tennessee and is a global manufacturer of original equipment and aftermarket specialty tires and wheels for the agriculture, construction, outdoor power equipment, powersports, high speed trailer and flat free/manual markets. The diverse portfolio of solutions are offered under several leading brands including Carlisle® tires and wheels, ITP® tires and wheels, as well as Cragar®, Black Rock® and Unique® wheels and Marastar® flat free and manual tires.