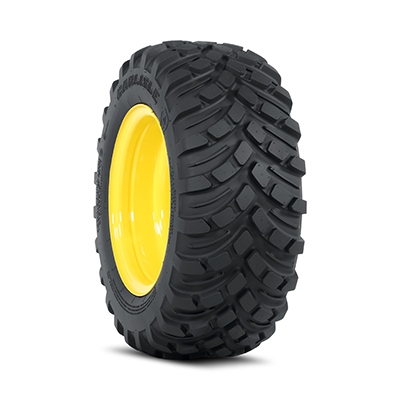 Franklin, TN – October 15, 2019 – The Carlstar Group announced today the launch of the new Carlisle branded Versa Turf tire. Designed with a radial construction for reduced turf impact, the Versa Turf minimizes turf disturbance while maximizing traction with its 60% deeper tread depth compared to a standard R3 tire design.
This new design builds on the highly-valued features offered in The Carlstar Group's marketleading ATV, Lawn & Garden, and Agricultural tires.
"We are so excited to bring this new construction to the market," said Brian Preheim, Market Segment Manager at The Carlstar Group. "The Versa Turf is the perfect blend of R1 traction with R3 turf protection. The tire is strategically constructed to optimize tire-to-soil impact without damaging the turf."
The tire is engineered with superior mud-shedding performance by featuring self-cleaning breaker bars in the tread and rounded shoulders. This design reduces turf damage during turns while improving traction in all conditions. Additionally, the radial construction and tread design make this the tire to have in snow and ice.
The Versa Turf tires come in sizes 18×8.50R10 (6L09621) and 26x12R12 (6L0915) and will be available to order in November. Be sure to check them out the in the Carlisle Brand Tires booth #276 at the 2019 GIE Expo in Louisville, KY, starting on October 16, 2019.
For more information visit https://www.carlislebrandtires.com/