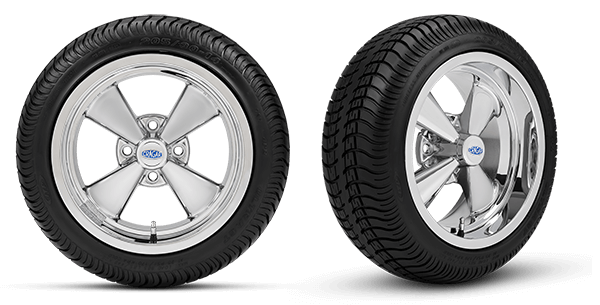 Franklin, TN – July 6, 2017 – The Carlstar Group announced today the launch of the new Cragar 401C S/S Golf Cart Series. Known as the "original muscle car wheel", the iconic design of the Cragar S/S wheel has been reimagined and brings head-turning hot-rod style to golf carts.
"Modified golf cart trends are rising in the off-road market," says Ashish Goel, Executive Vice President of Marketing. "When looking at our product portfolio, we felt that the celebrated Cragar S/S was the perfect wheel to cross-over into a golf segment. Now, auto enthusiasts have the ability to ride in style both on the highway, around their community, and to the golf course."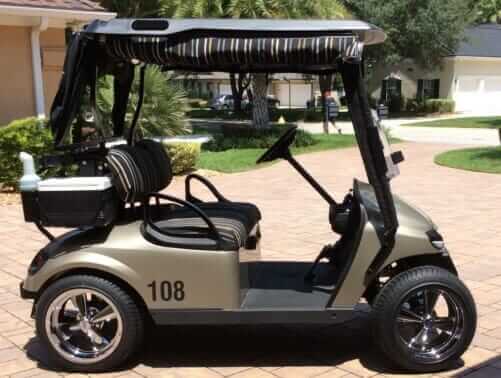 The lightweight, cast aluminum wheels are available in 10 inch, 12 inch and 14 inch sizes. Tire and wheel assemblies are available in all three sizes.

Established in 1964, the original Cragar S/S wheels created the standard for auto enthusiasts. Known for its timeless style, design and dependable performance in drag racing, the Cragar S/S was coined "the world's fastest wheel." As the legend of Cragar S/S wheels grew, demand to expand beyond passenger car wheels became an essential addition to the Cragar wheel portfolio.
For more information about the new Cragar Golf wheels, please visit https://www.cragarwheel.com/wheels.