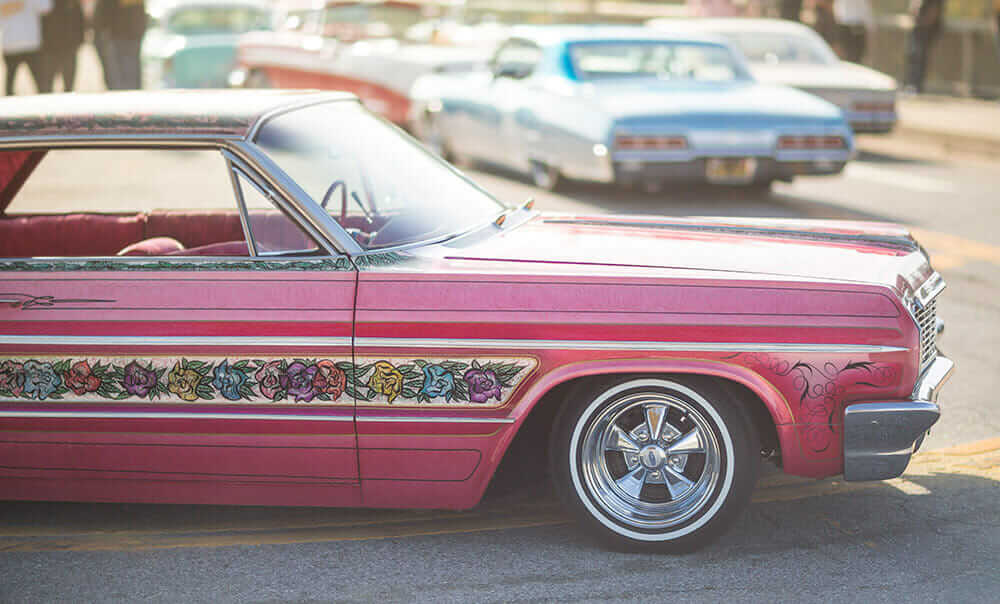 Preserving our past plays a pivotal role in ensuring that history is not forgotten for the future. As a society, we learn from our past actions, ideas, discoveries and movements. Documenting former experiences creates a timeless capsule of profound achievements that allows us to step back in time and live in that historic moment.
Cragar wheel, a brand enriched with nostalgic appeal, knows all too well the importance of historic preservation. Over 50 years ago, the Cragar brand brought new meaning to performance racing through groundbreaking innovation and progressive ideas. Producing a wheel that not only provided high-quality material, but also exuded an admirable swagger of classic style is what gave Cragar wheels its unique allure.
As the world turns and time seems to fly faster each day, the efforts of documenting history grows increasingly important. The Historic Vehicle Association (HVA) understands this importance and gives new light to the significance of automotive history. The organization's mission includes: documenting historic vehicles to the National Historic Vehicle Register, sharing best practice guidelines of authentic examples of our automotive past, promoting historical significance of the automobile, and protecting our automotive past though education and legislative support.
In an effort to bring our automotive history to present day, the HVA is preparing for its 3rd annual Cars at the Capital at The National Mall in Washington, D.C. Starting April 12, 2017, this automotive heritage event will showcase three influential vehicles of their time: 1964 Chevrolet Impala, 1932 Ford V8, and 1951 Mercury Coupe.
On display April 12-19, 2017 is the beloved Gypsy Rose. Equipped with fresh Cragar S/S wheels, the 1964 Chevrolet Impala "Lowrider" will give viewers the chance to gaze at impeccable automotive artistry and the original work of master painters. From the paint job, to the crushed velvet pink interior, Gypsy Rose serves as a memento of heritage, culture and lifestyle.
As it cruised in East LA in the 1970s, the lowrider attracted attention around the world. Gypsy Rose starred in the opening of the 1970's sitcom "Chico and the Man" and was featured on the cover of Lowrider Magazine in 1980. When the car was displayed at the Petersen Museum, it was referred to as one of the most influential custom cars ever built.
The privately-owned vehicles are being recorded to the National Historic Vehicle Register in partnership with the U.S. Department of the Interior's Historic American Engineering Record. The recording will be permanently archived in the U.S. Library of Congress.
The Cragar brand is so honored to be a part of such an iconic vehicle. With every piece of preserved history, allows another legend to live on.
For more information about the event go to: https://www.historicvehicle.org/2017-cars-at-the-capital/For more photos of Gypsy Rose go to the Historic Vehicle Association Facebook: https://www.facebook.com/HistoricVehicleAssociation/ or on Instagram: https://www.instagram.com/historicvehicle/