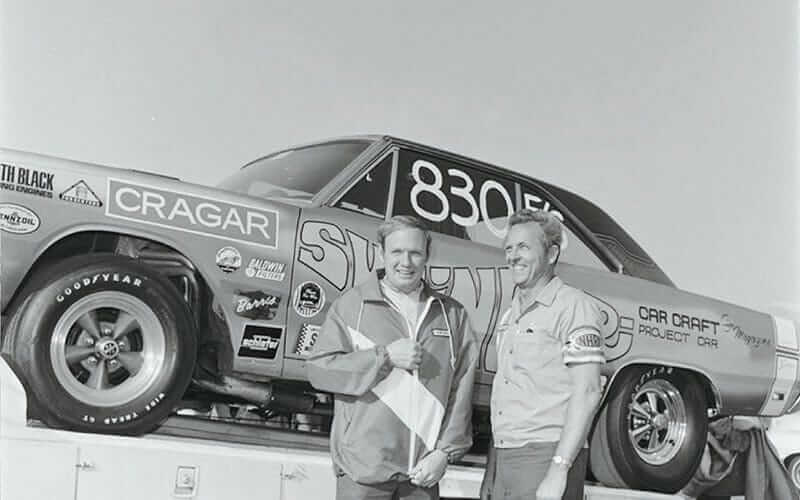 The Cragar and Dodge brands have a unique history dating back to the late 60's. As the flourishing Cragar S/S wheel rose to stardom, the new 1969 Dodge Yellow Jacket Show Car made its debut to the world.
The '69 Dodge Yellow Jacket Show Car was born with the idea of testing a vehicle that could compete with the popular Chevrolet Corvette. As the first Hemi E-Body ever built, the Yellow Jacket paved the way for the future success of the Dodge Challenger.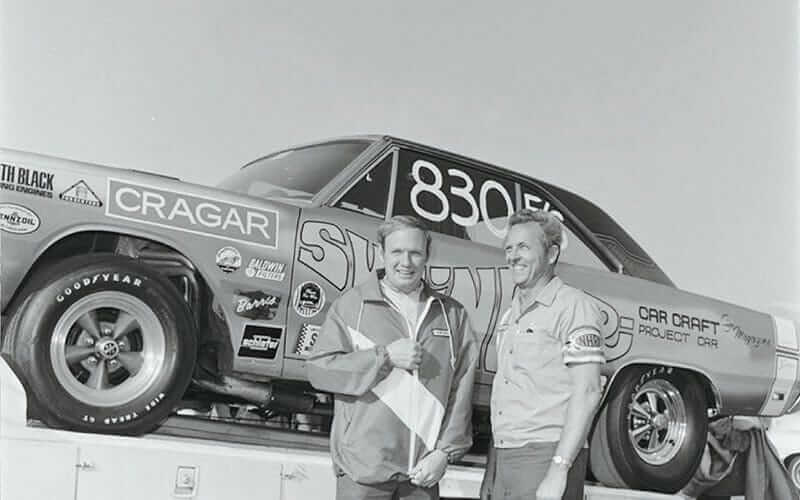 With buzz around the Dodge Challengers, Cragar teamed up with Dodge to launch one of its biggest promotional events in Cragar history. Known as the Cragar Dodge Swinger Contest, the brands paired up with Car Craft Magazine to give away a new Dodge Dart that sported a custom paint job and came equipped with Cragar Headers on the engine and Cragar S/S wheels.
Fast-forward to 2012 – a new Dodge Challenger Yellow Jacket special edition was released to pay tribute to the original 1969 Show Car. As the official Cragar sponsored vehicle, the 2012 Yellow Jacket (aka Karma), showcases the spirit and legend of the original Yellow Jacket. Back when performance racing gave a new outlet for enthusiasts to witness the spectacle of custom vehicles achieving high-speed milestones, the story of the union of Dodge and Cragar still lives on.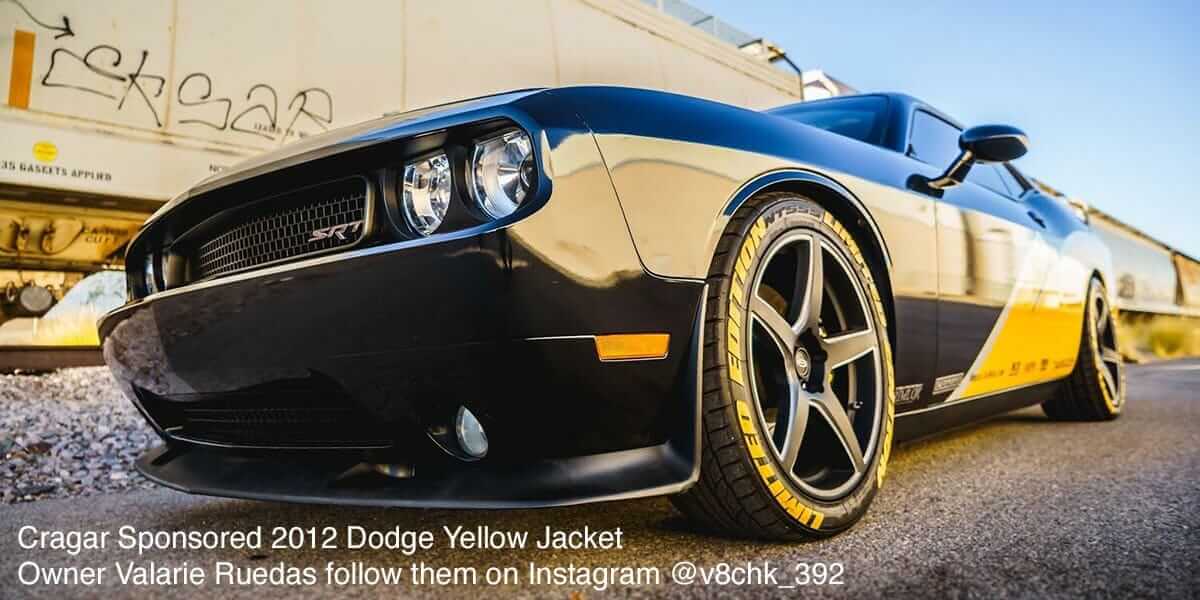 The owner of Karma, Valarie Ruedas, is a mother of two and shares a mutual love of cars with her son. The limited-edition vehicle is equipped with a nitrous kit, Eibach Sportline Extreme Lowering Springs, Cowl Hood, Nitto NT555 G2, Mopar Intake, Custom wrap design by Skepple Inc, a straight pipe and most importantly: Cragar series 620 BMBC (black with machined accents) modern muscle wheels.
Karma is scheduled to be showcased at the following shows:
Elite Turner
Las Vegas, NV
02/10/18
Spring Fest
Pomona, CA
03/10/18
Street2Track
Sacramento, CA
03/18/18
360 Stars and Stripes 
Las Vegas, NV
05/12/18
We are Mopar
Fort Worth, TX
08/05/18
SEMA
Las Vegas, NV
10/30-11/2
(References)  Bagnall, Art. ROY RICHTER Striving for Excellence. California: Art Bagnall Publishing, 1990. Print. Random Car Review: The 1969 Dodge Yellow Jacket and 1970 Diamante Concept Car. (2014, October 11