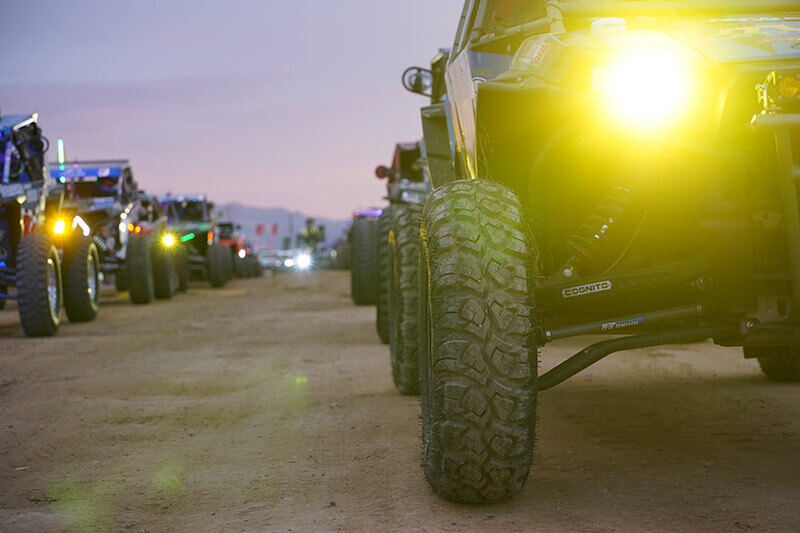 FRANKLIN, Tenn., March 18, 2019 — ITP Tires had three of its off-road racers earn top-10 finishes at the recent 2019 Best In The Desert Mint 400 race in Nevada. Of the nearly 80 UTV Turbo class side-by-side racers entered, the largest group participating in BITD's "Great American Off-Road Race," ITP had numerous drivers representing the brand, including Dustin Jones, Justin Lambert and Murray Racing.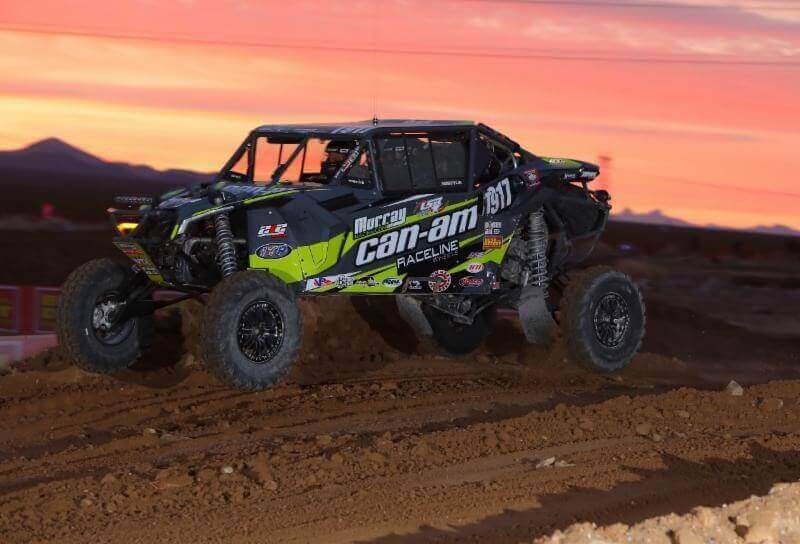 Murray Racing earned fourth place in the UTV Turbo ranks at the 20149 BITD Mint 400.
"It's a great accomplishment to have two racing teams — the Murray brothers and Dustin Jones — in the top five spots, and then add Jones finishing the race with the class points lead – it's fantastic!" said Rhett Turpin, Director of ITP Sales at The Carlstar Group. "ITP tires and wheels continue to prove they are up for withstanding whatever the brutal desert can throw at them. This is a serious event that calls for innovative designs and tires that can deliver dependability, traction and performance."
Californians Derek and Jason Murray, who have participated in The Carlstar Group's ITP Tires and Wheels research and development testing, crossed the finish in a time of 06:35:21.060 to tally a strong fourth-place finish in their No. T917 Can-Am Maverick X3 MAX Turbo car. They equipped their race vehicle with 32-inch, 8-ply ITP Ultra Cross R Spec tires that feature a proprietary "Tough Tread" rubber compound for enhanced puncture resistance in extreme terrain.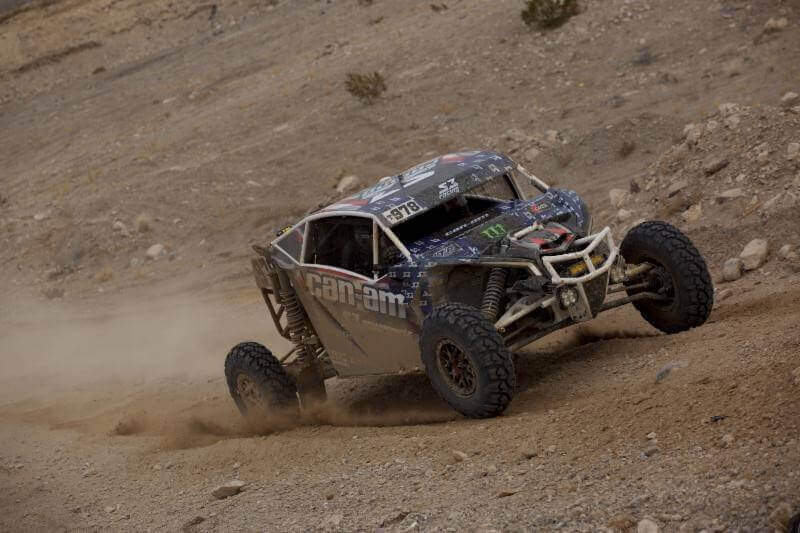 Dustin Jones took fifth place in Nevada to maintain his UTV Turbo class points lead.
Jones and co-pilot Dustin Henderson of Louisiana, who won the Parker 250 event in January, ran up front for much on Sunday, but ended with a solid fifth-place finish on the day after adjusted time. Jones outfitted his No. T978 Can-Am Maverick X3 MAX Turbo with 31-inch radial Ultra Cross R Spec tires. He completed all three 119-mile laps in a time of 06:35:45.421 to maintain his class points lead heading into the UTV World Championships in early April.
ITP's Justin Lambert earned eighth place in the UTV Turbo ranks in Polaris RZR Turbo dressed in durable, non-directional ITP Ultra Cross R Spec tires. Lambert, who won the race a year ago, finished 10 minutes behind the Murrays and Jones, and was one of only 30 side-by-side vehicles racers to complete all three laps.
For more information on ITP Tires and its complete off-road tire lineup, visit www.itptires.com.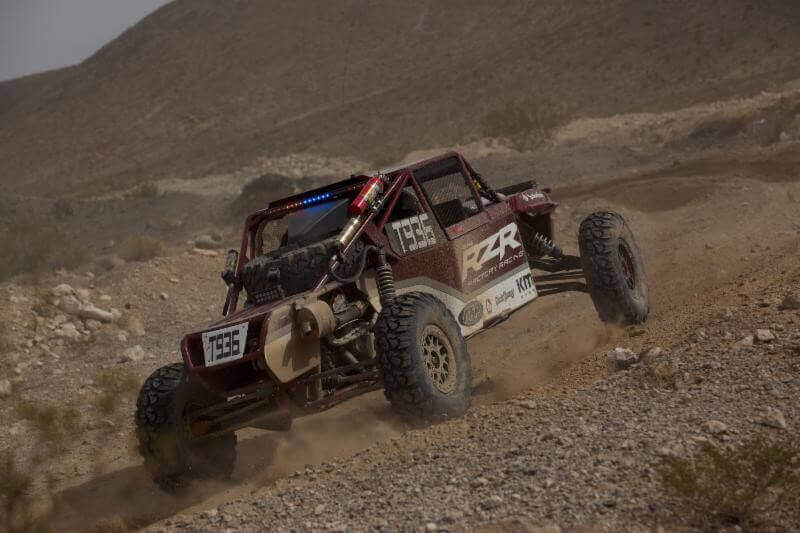 Justin Lambert scored another solid top-10 finish at the prestigious Mint 400off-road race.