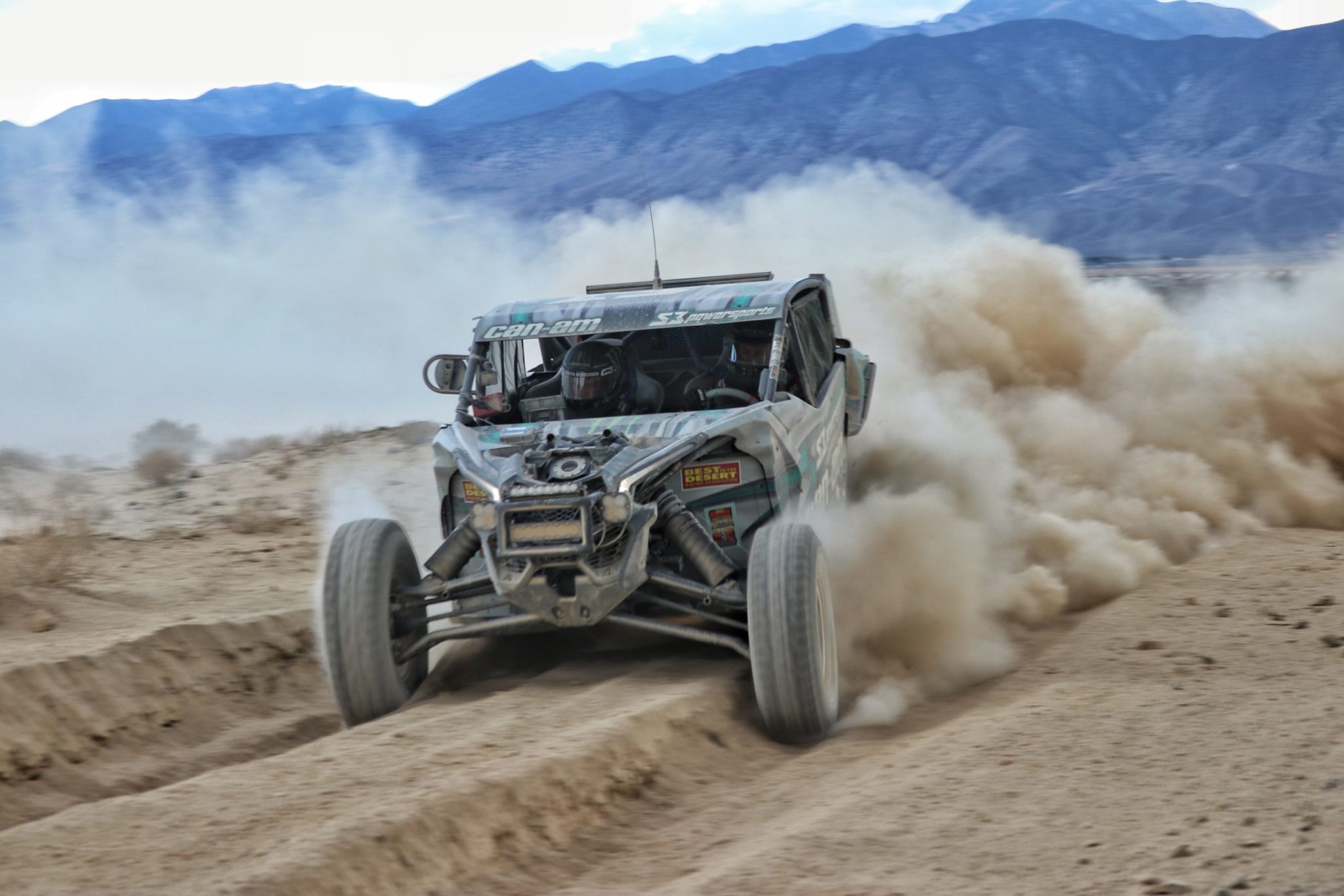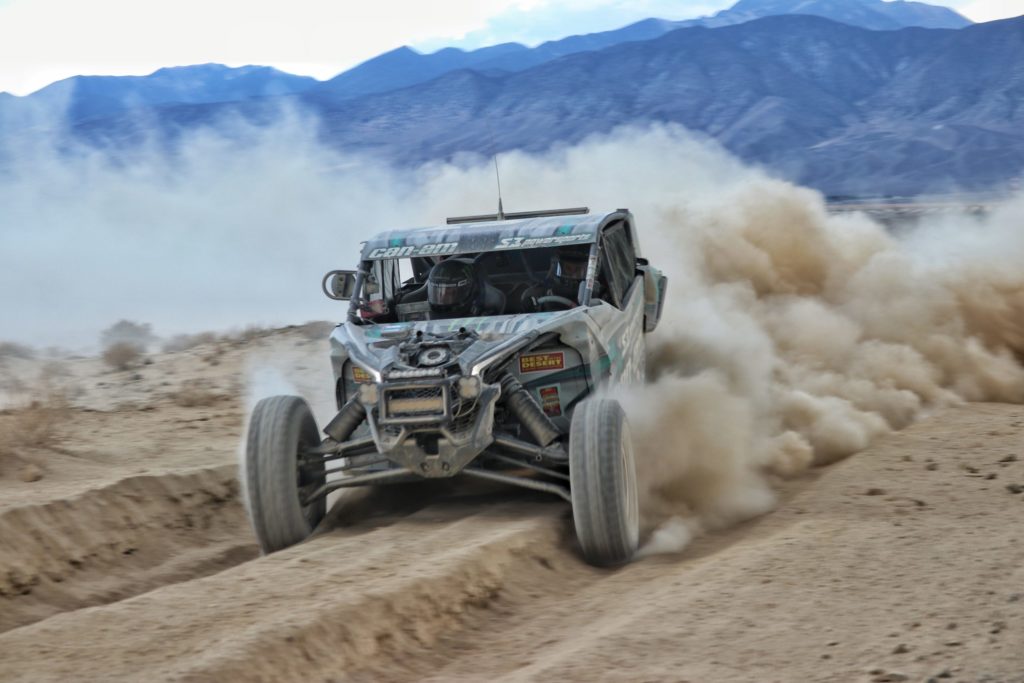 Dependable ITP Coyote® Tires power through Nevada Desert Terrain, Helping Dustin Jones Secure Another BITD Podium
Murray Brothers and Marc Burnett Ride ITP Ultra Cross R Spec® Tires to Additional Top-Ten Finishes
FRANKLIN, Tenn., August 20, 2020 – #TeamITP racer Dustin Jones notched another Best In The Desert Pro UTV Turbo class podium finish this past weekend at the 2020 Casey Folks BITD Vegas To Reno off-road desert race in Nevada.
The 24th Annual BITD Vegas To Reno race, celebrating BITD creator, Casey Folks, more than lived up to its billing as the longest off-road racing in America. The 2020 event — the second BITD event held during the pandemic — greeted racers with tougher government health restrictions off the course that included safety protocols like random temp checks and mask guidelines. Even with the new standards, the promoters and racing community worked together to make this year's event one of the best ever.
On the course, racers faced extreme conditions like vision-robbing dust, mud pockets, and rocky chutes. Fifty-three UTV Turbo cars started the race — up seven entrees from the previous round — and 19 failed to complete the 500-plus-mile point-to-point course and reach the finish line in Vegas. About the same number of side-by-side vehicles made up the other two classes (UTV Production and UTV Unlimited), pushing the total entrees to more than 110.
Coming off his runner-up finish at the Silver State 300, Dustin "Battle Axe" Jones, was looking to capitalize on his second-place start in his turbocharged No. 978 Can-Am Maverick X3 SxS outfitted with ITP Coyote tires. Jones put together a solid race and crossed the finish line in a time of 09:56:11.315, which was second physically. After an adjusted time, Jones ended up third for yet another BITD podium.
"We started second off the line. We had a little bit of trouble early on, dropped down to like 10th or 12th, and worked our way back up through the day and made back up to second physically," said Jones on the UTV Guide Instagram feed. "It was a rough race — dusty all day and muddy at the end. Another Vegas-to-Reno for the books!"
"Dustin Jones continues to amaze us with his determination, skills, and podium finishes," said Rhett Turpin, Director of ITP Sales at The Carlstar Group. "He made the switch to the Coyote tire for the Vegas to Reno event and it didn't disappoint. Powering through the dismal conditions, ITP tires continue to outshine the competition because racing is in our DNA. Racing affords us with the opportunity to do real-world R&D that ultimately transfers on to our recreational customers, too."
Turpin described the 8-ply Coyote tire as a radial performance tire that is specifically engineered for high horsepower UTV and SxS vehicles. Made in the USA, the Coyote tire has a 3/4-inch lug depth that, according to Turpin, offers supreme handling, braking, and traction control. He said racers appreciate the tire's center lug channels that serve to improve traction by allowing the tread to flex and wrap around rocks and other objects. Finally, an increased sidewall strength offers superior stability and puncture protection which is a huge advantage when taking on the desert.
Longtime #TeamITP racers Derrek and Jason Murray (Murray Racing, Can-Am, ITP Tires) finished with a total time of 10:13:47.499, which was good for fifth place. They outfitted their Can-Am with proven 8-ply, 32-inch ITP Ultra Cross R Spec tires. Fellow ITP pilot and Can-Am racer, Marc Burnett, also finished in the top 10, taking seventh overall, about 10 minutes behind the Murrays.
For more information on ITP Tires and Wheels, including the newly announced Versa Cross V3 tire sizes.
ABOUT ITP
Since 1982, ITP has been the world's #1 ATV/UTV aftermarket tire and wheel source. The premier ITP products are developed utilizing an experienced staff of engineers, designers, and technicians at its two American tire facilities in Clinton, Tennessee, and Jackson, Tennessee, to develop award-winning tire-and-wheel designs for virtually all ATVs and side-by-side vehicles. Numerous outlets distribute ITP tires across the United States and in more than 25 countries worldwide. ITP is a registered trademark of The Carlstar Group, LLC. For tech questions call: 1-909-390-1905. Visit: www.itptires.com
ABOUT THE CARLSTAR GROUP
The Carlstar Group is headquartered in Franklin, Tennessee, and is a global manufacturer of original equipment and aftermarket specialty tires and wheels for the agriculture, construction, outdoor power equipment, powersports, high-speed trailer, and manual markets. The diverse portfolio of solutions is offered under several leading brands including Carlisle® tires and wheels, ITP® tires and wheels, as well as Cragar®, Black Rock®, and Unique® wheels and Marastar® flat-free and manual tires.
The Carlstar Group employs over 3,400 associates in 17 facilities located in 4 countries. The Carlstar Group has a culture of converting great ideas into advanced products and has created a legacy of excellence in product innovation, quality, and customer service. For more about The Carlstar Group, visit www.carlstargroup.com